Sheffield City Lofts
Portal
The Cutting Edge
City Theatre
Winter Arch
Cheese Grater in Snow
Teapots & Towers
Warped Commuters
Snowy Back Streets
Blade Runner 2018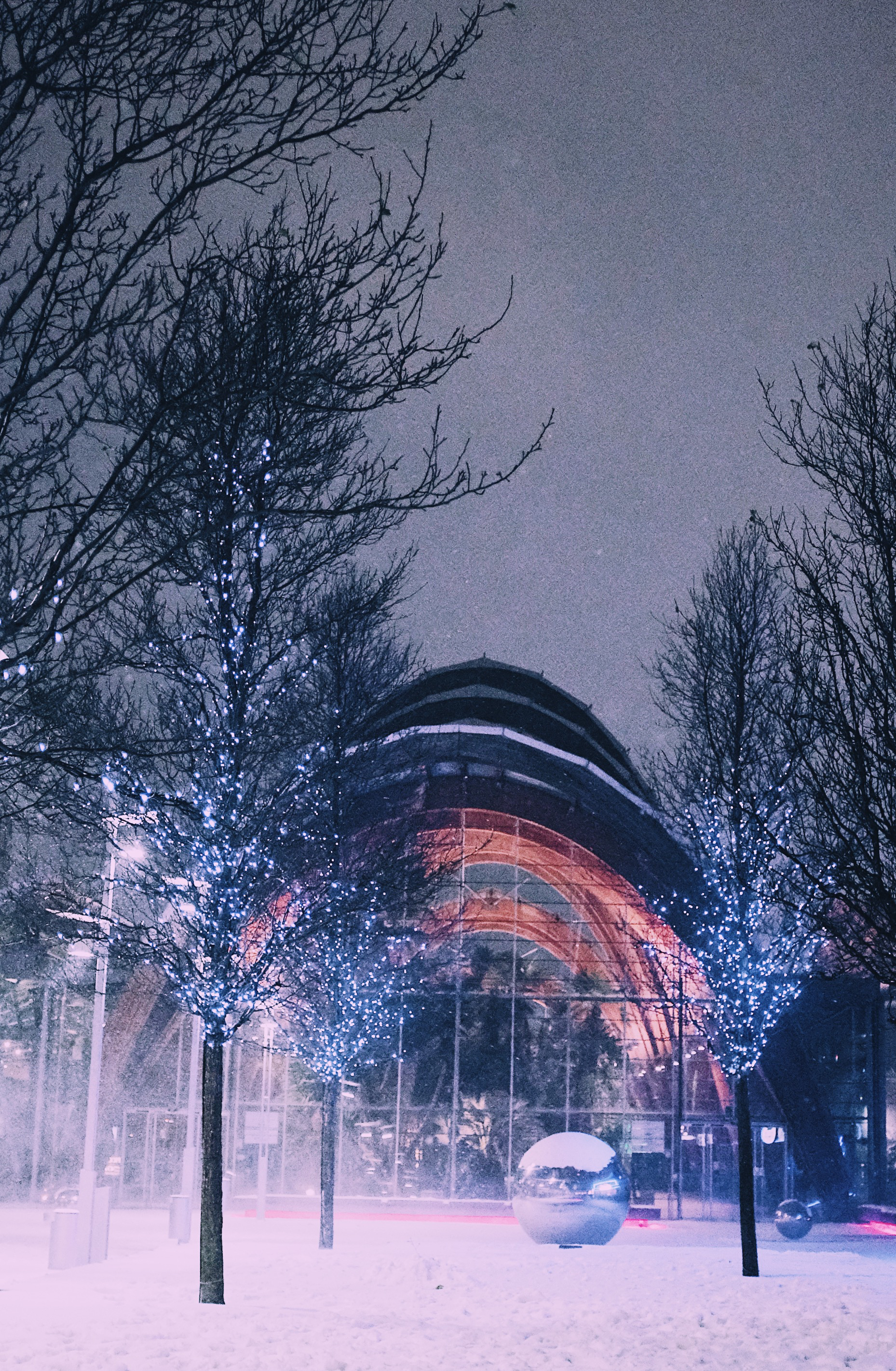 Sheffield's Peregrin Sculpture
Sheffield City Lofts
Sheffield tallest building taking centre stage in the city lights and snow.
Portal
Leaving the train station the snow covered the usual grey of the pavements to make the shape of this iconic sculpture stand out like a portal to another world.
The Cutting Edge
Traffic lights reflect and warp along the panels of Sheffield's iconic steelwork sculpture 'The Cutting Edge' as the snow draws a clean line at it's base.
City Theatre
Walking into the city took on a whole new feel. Something like a movie set as the usual rules of the street went out the window.
Winter Arch
The beautiful colour of the timber arch at Sheffield's winter gardens stands out from the blanket of white and grey. Ice & snow is blasted across it's face.
Cheese Grater in Snow
Snow falls down all around the architecture of Sheffield's most famous car park. Something of a tribute to the Geometry club style created in Sheffield.
Teapots & Towers
The panels of the teapot buildings in Sheffield reflect and curve the street lights.
Warped Commuters
These conditions seem to allow a little more freedom for street photography. Passers by almost expect people to be out capturing the drama of the snow and take less notice. This prominent route down to the station provides a great twist of perspective as the bodies of the commuters are warped in the reflection of The Cutting Edge while Sheffield's tower block looks on.
Snowy Back Streets
Quiet back streets, got quieter still.
Blade Runner 2018
At night when the lights of the city offset the deep blue of the sky and passing traffic lights reflection on Sheffield's steelwork surround. A natural moment from a film persona.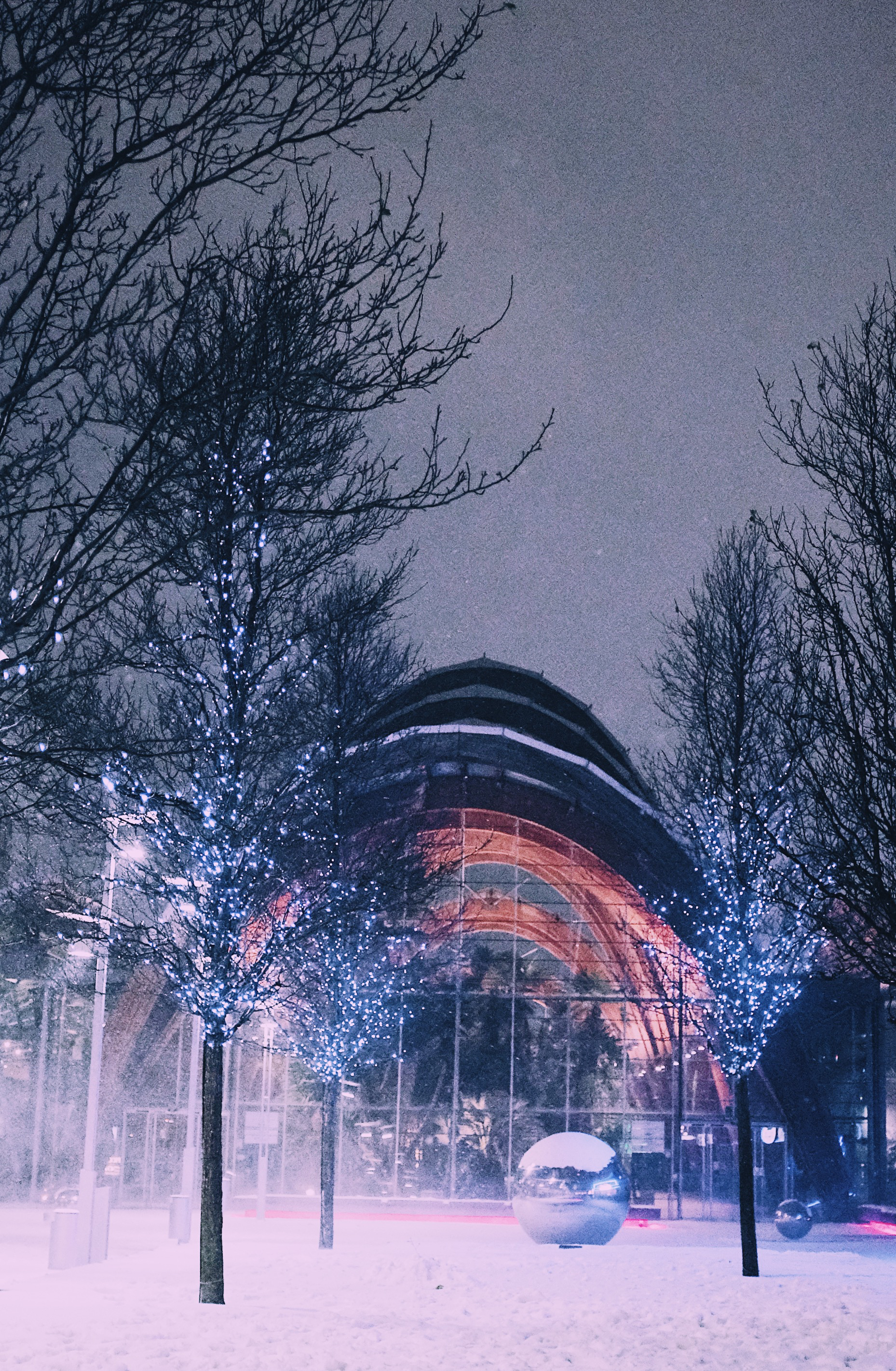 Sheffield's Peregrin Sculpture
I had never spotted this sculpture of a peregrine falcon which sits outside Sheffield station. It's made entirely of IKEA allen keys and provides a great perspective back against the city skyline.
1
2
3
4
5
6
7
8
9
10
11
12
13
14
15
16
17
18
19
20
21
22
23
24
25
26
27
·
·
·
·
·
·
·
·
·
·
·
·
·
·
·
·
·
·
·
·
·
·
·
·
·
·
·