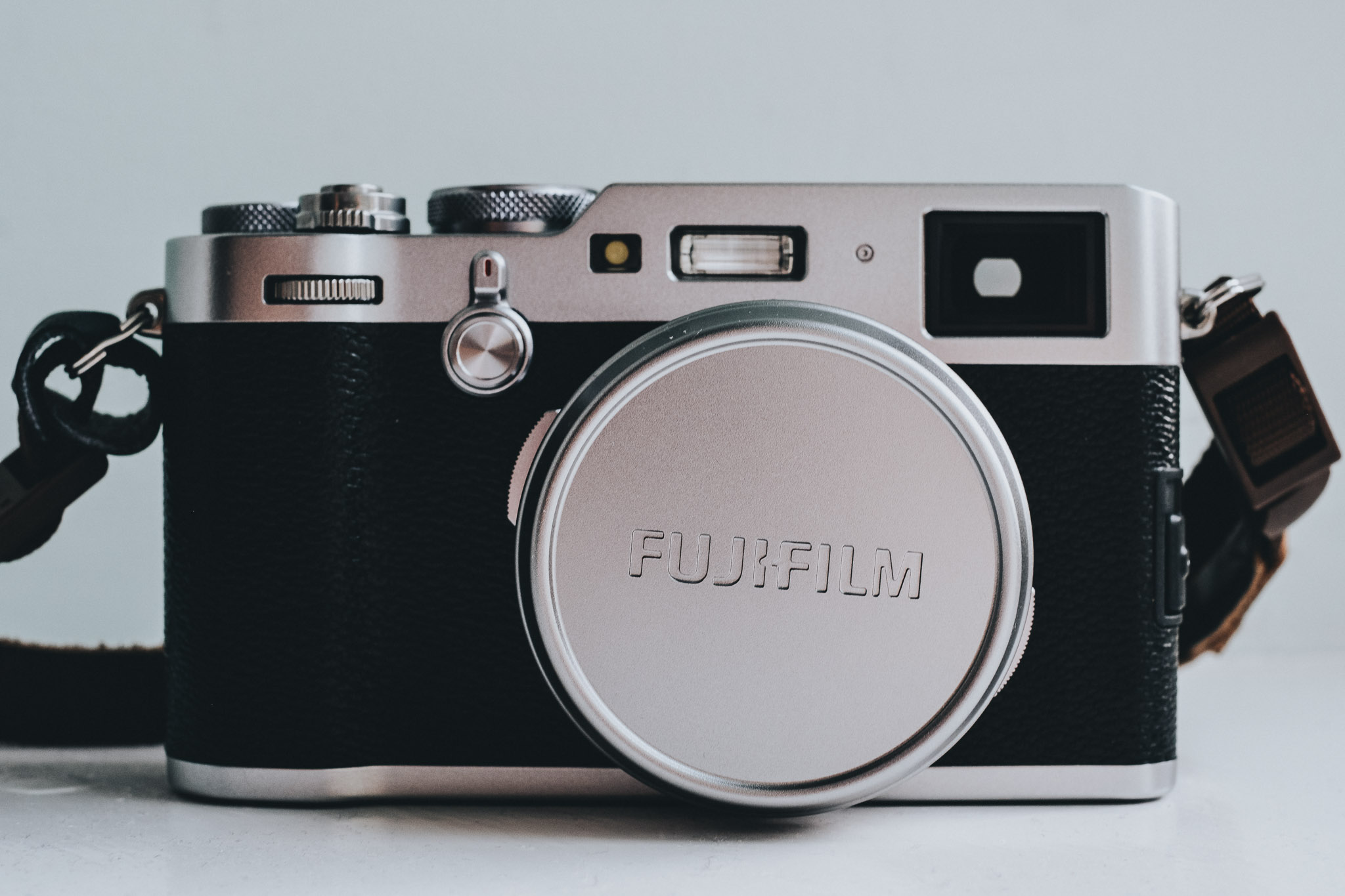 Here it is, no frills, no going over old ground about technical specifications. Just the top 5 reasons I would give you for having this camera swinging from your shoulder.
Who am I to give these supposedly top 5 reasons you ask ?
I've taken a few photos for the last 7 years or so.
I've owned about 25 different cameras from Sony, Canon, Panasonic, Nikon and lots of Fuji's.
I had the original Fuji X100 for about a week and didn't like it at all so sold it. Thus I am prepared to admit when a camera looks good but doesn't function.
I don't care for frilly features, yes they sometimes excite me at first but I am fairly pragmatic about getting down to what really makes a camera great to use.
I'm pretty lazy so if I take the time to write a blog post on something it's good & juicy.
TOP 5 REASONS TO BUY THE FUJI X100F
1 - It's super sexy and will make you appear sexier to.
Especially if you rock one in silver. Check out these photos to see just quite how beautiful this camera is. People often swoon when they see one in the flesh (true story).
2 - It will encourage you to be more creative.
You will take this camera out with you more because it's so darn sex. Contained within this compact package is the ability to shoot macro, to shoot 1/4000 of a second and freeze time, to enjoy creamy bokeh, to use the built in flash, to shoot wide open apertures on a sunny day with the built in ND filter. If you can't experiment with this camera at hand then quit. No longer do you only shoot epic landscapes in remote places. Now you can create images at you local pub too.
3 - It's a joy (stick) to use.
The controls of this camera are simply intuitive and one feature stands out in particular. The joystick to control the focus point is a feature once you have you can't live without. This camera is built on manual controls which end up feeling like an extension of your fingers. There are more buttons than a branch of Hobbycraft and they can be customised to your finger needs.
4 - It will set you free from your computer.
I love using the WiFi connection to my mobile and on the X100F it's quicker than I've experienced on any other camera. Simply fire over the JPG files to your mobile and edit away (at full resolution), then post to your banging Instagram account on the go. Imagine being out on a super folky camping trip, making shots galore and being able to edit and share them the next morning.
5 - The image quality is special.
Yeah this is a standard review topic but you should know this camera will hit the mark. There is no need for better image quality than this camera will produce. It will recover shadows beyond what you should ever need, even at higher ISO's. The lens/sensor gives you photos that are sharper than a juicy lemon. Not a lot more to say on on this point yet it's worth emphasising you aren't compromising on quality at all.
So to recap this is a magical compact camera creature to inspire creativity.
I recommend taking it home to live with you.
Thank you for reading. If you have any genuine question on this or any other Fuji camera gear drop me an email as I'm happy to help and not quite so sarcastic in real life.