Day 1 - Climbing The Cobbler
Snow at the Summit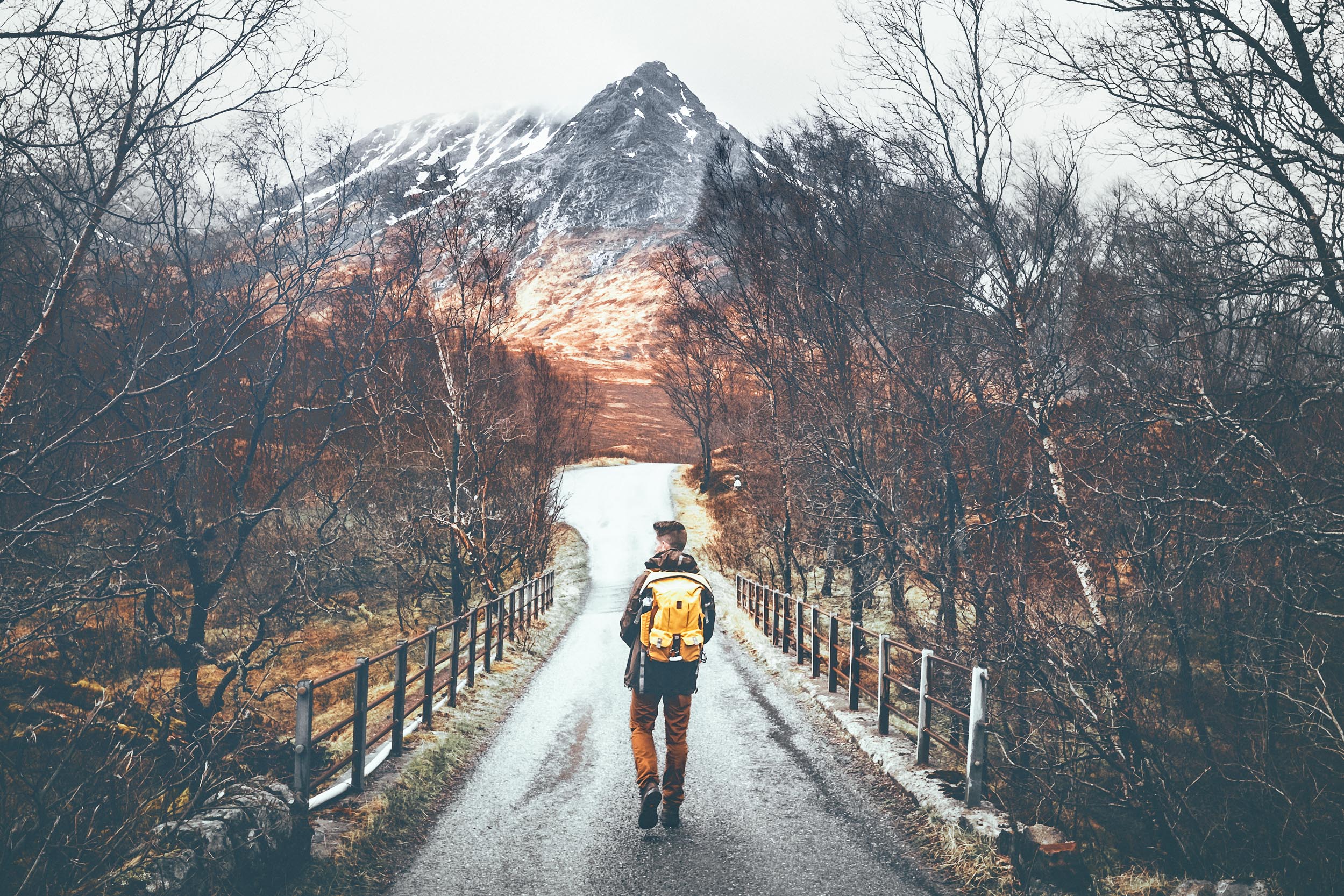 Day 2 - The Road to Glen Etive
Time To Explore
Sunrise on Skye
Bealach Na Ba (The Applecross Pass)
Day 4 - Suilven
Happy in the Rain
Day 5 - The Cairngorm
Edinburgh
Day 1 - Climbing The Cobbler
Day 1 we set about our first mountain walk of the trip up Ben Arthur. A straight forward walk and rewarding walk to start your trip.
Snow at the Summit
We were treated to a beautifully delicate dusting of snow once we reached the summit of Ben Arthur.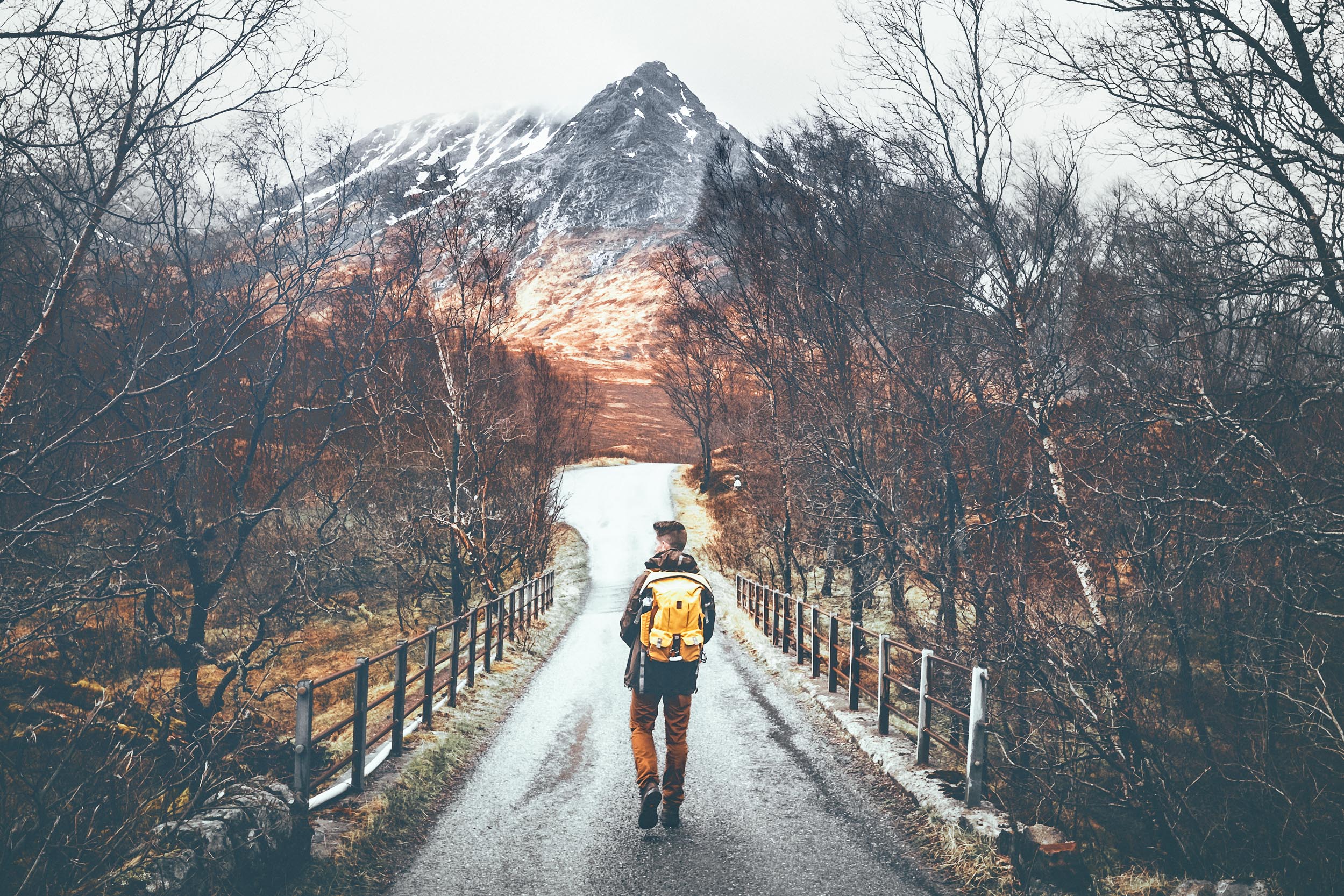 Day 2 - The Road to Glen Etive
The second day we road tripped all day long taking in Glencoe, Glen Etive, Fort William, The Isle of Skye, The Quirang & The Old Man of Storr.
Time To Explore
Despite seeing so many of the most iconic places Scotland has to offer on day 2 we didn't feel rushed and had plenty of time to stop and explore.
Sunrise on Skye
Day 3 treated us to a spectacular sunrise and beautiful light which lasted long into the morning as we travelled from Skye to Torridon.
Bealach Na Ba (The Applecross Pass)
After a stunning sunrise over the snow capped mountains on the Isle of Skye we took the daunting pass through the mountains to Applecross.
Day 4 - Suilven
Day 4 was our second mountain walk to climb Suilven. Not a high peak but incredibly remote near the town of Lochinver.
Happy in the Rain
It was very wet and windy and not an ideal day for a long, long, long, long walk but of course still happy to make the summit.
Day 5 - The Cairngorm
We set off to take the more scenic route to Edinburgh and made plenty of stops along the trip through the Cairngorm National Park.
Edinburgh
We made it to historic Edinburgh with a couple of hours until sunset and then plenty of time to wander the city.